Heschel ESU Shakespeare Competition
---
A person in a red shirt and blue jeans lays on the ground with their arms raised. In their right hand is a microphone.
Director: Sammie Smith
Lighting Designer: Carlin Greenfield
Venue: The Abraham Joshua Heschel School, Roanna Shorofsky Theater
Photography by Aaron Boalick
In this competition a series of students performed monologues at a school assembly before a panel of judges. The winner went on to the English Speaking Union's NYC Shakespeare Competition.
The event called for simplicity due to the tight schedule; I didn't have any time in the venue beforehand to preprogram so I created the cues in ETC Nomad before the show and loaded them onto the console for the performance. Ultimately, I simplified many of my original concepts so they could be better executed in the time available.
---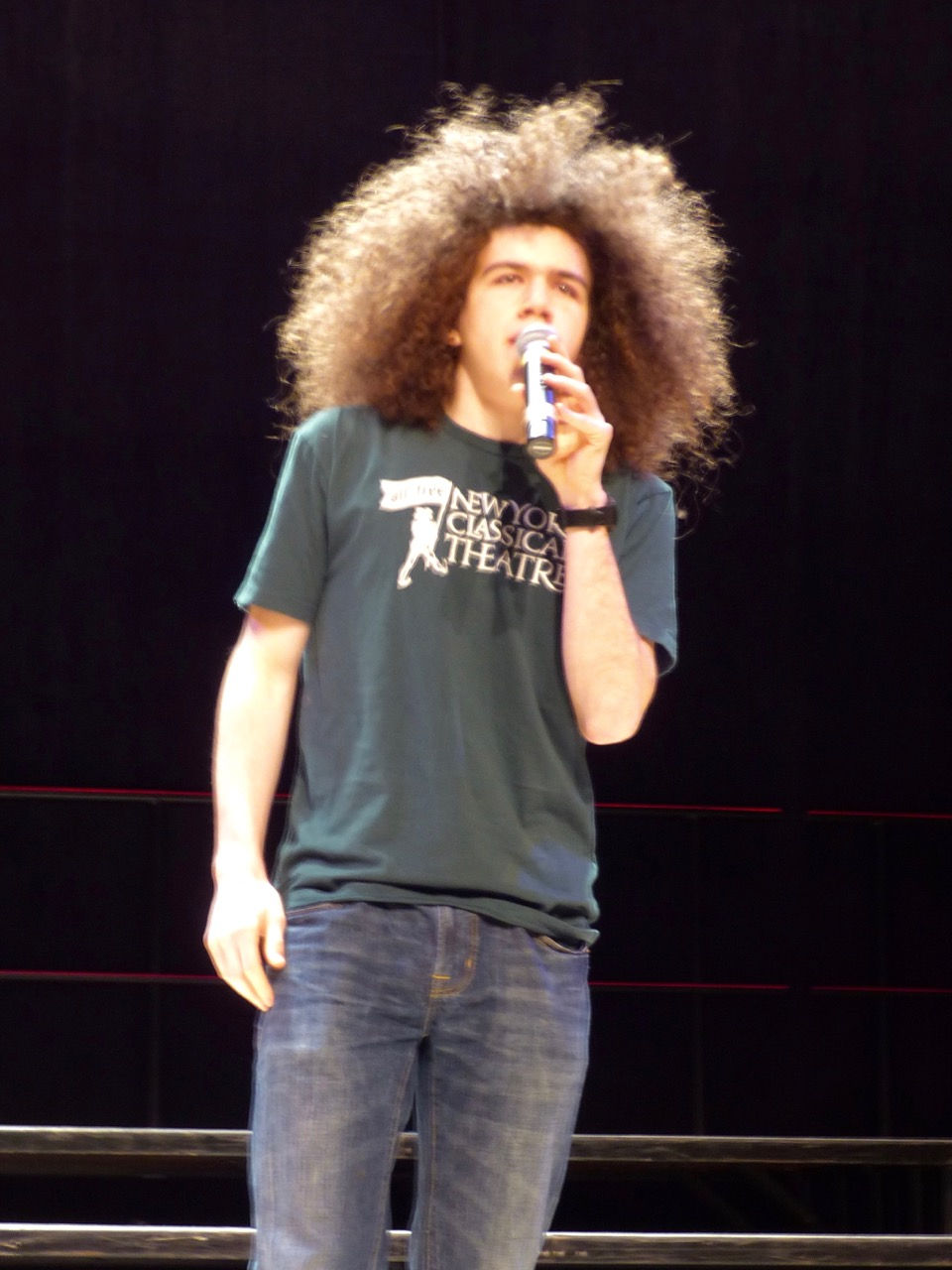 A man with a large head of curly hair stands on stage. He is wearing a green shirt which says 'New York Classical Theater' and blue jeans. In his left hand is a microphone. The risers behind him are bathed in red.